Join Ricky Rebel & The Deplorable Gang At The "AMERICAN RALLY TO FIRE ADAM SCHIFF"
The American Rally To Fire Adam Schiff
When:
Where:  The Beverly Hills Park 9641 N Santa Monica Blvd, Beverly Hills, CA 90210
Ricky Rebel is a Billboard Top 40 recording artist who has been signed with Michael Jackson's MJJ custom label at Sony and Madonna's Maverick label. He has toured with Britney Spears, shared stages with GRAMMY-winning and GRAMMY-nominated artists including Kesha, Mya, Patti Labelle and Colbie Caillat as well as performed throughout the USA, Japan, UK and at festivals including The Cannes Film Festival and SXSW. His "Boys & Sometimes Girls" hit (From "The Blue Album") reached #28 on the Billboard Dance Club Songs chart and "If You Were My Baby" (From "The New Alpha") became a Billboard Top 40 hit.

In 2019, he walked the red carpet at the GRAMMY Awards, followed by an appearance the next morning on FOX & Friends, and ELLE magazine named him, as well as David Bowie and Madonna, to their Most Outrageous GRAMMYs Outfits in History list. Following the GRAMMYs, Ricky toured Japan for the "Champion" concert series including the Global Village Festival in Fukuoka. In Oita, Japan, a tea ceremony was held in his honor with Master Watanabe Tsutomu, the top tea master in Japan. When he returned to the USA, Ricky was invited to perform during the #DemandFreeSpeech Rally in front of the White House in Washington DC and the American Priority Festival at the Trump Doral in Miami with featured speakers including Donald Trump, Jr., and Sarah Sanders.
https://www.rickyrebelrocks.com/
The MAGA challenge started with my song "MAGA boy." I did a short video to it on the Triller app, then I posted it on Instagram. People loved it! Another fellow conservative, Angela Stanton King, asked me to send her a version with open space so she could rap on it. Minutes later, she posted a video of her rapping to the song.

I commented #MAGACHALLENGE in the comments because I thought it'll be cool for a lot of people to do this. I guess that she liked the idea too because she edited the caption to put "#MAGACHALLENGE" in it. I then took it to twitter and asked everyone to do the same, and it started going crazy! Next thing I know…THE PRESIDENT TWEETED IT!
Mindy Robinson is a political commentator, vocal conservative actress, and host of a patriotic online show. She holds degrees in American History and Political Science, and is currently running for Congress in district 3 southern Nevada.

She has used her online platform in the past not only to highlight local issues in Nevada, but to vocalize solutions to the problems.
https://www.mindyrobinsonforcongress.com/
Chandler Crump, an American 16 year old Political Commentator, Public Speaker, and Patriotic Rapper.

First making his foray into politics at age 14, Chandler Crump has made it his mission to Spread the Virus of Intelligence, a phrase he coined; Save Generation Z, and Provide hope for America's Future.
Milk & Cooks is a semi-famous music production team from Chicago.

They make all types of art, sometimes we get political
 
John Schneider is an American actor and country music singer. He is best known for his portrayal of Beauregard "Bo" Duke in the American television action/comedy series The Dukes of Hazzard.  

Alongside his acting career, Schneider has been a singer since the early 1980s, releasing nine studio albums and a greatest hits package, as well as eighteen singles. This total includes "I've Been Around Enough to Know", "Country Girls", "What's a Memory Like You", and "You're the Last Thing I Needed Tonight", all of which reached the top of the Billboard country singles charts.
https://johnschneiderstudios.com/
Keith Burns, founding member of the Grammy-nominated ACM & AMA award-winning, platinum-selling group Trick Pony. He has had three Top 10 songs for such artists as Trick Pony and Joe Diffie and has also written several Top 40 songs with such artists as Hootie & The Blowfish, Sammy Kershaw, Burns & Poe, Mo Bandy. You've probably sung out loud to his signature hits "Pour Me" and "Just What I Do" for Trick Pony and many more!
https://keithburnsmusic.com/
Enrique Tarrio is an American businessman and chairman of the Patriotic Trump supporting organization Proud Boys.

In 2020, he was a candidate in the Republican primary election for Florida's 27th congressional district, but withdrew. Tarrio is the Florida state director of the grassroots organization Latinos for Trump.

 
From corporate America to top public speaker, journalist and community builder, MagnaFaith continues to set standards of excellence while expanding her interests in advocacy, consulting, media, and beyond. This accomplished public speaker, mentor, and media expert has evolved into a highly sought after personality and motivational speaker.
https://www.magnafaith.com
/
Lohman Helicopter is truly a Full Service utility/charter helicopter company.
Lohman Helicopter is a family-owned utility and charter helicopter company specializing in precision lift/external load operations, power-line construction and maintenance, fire fighting, as well as mulching work throughout the Western United States.
http://lohmanhelicopter.com/
Citizen Media News (CMN) is a Grassroots Marketing, PR, and Media platform for Conservative and Citizen leaders, activists, and readers.
https://citizenmedianews.com/
HOW DOES CALIFORNIA GET RID OF ADAM SCHIFF????
THE CLEAR ANSWER IS ERIC EARLY!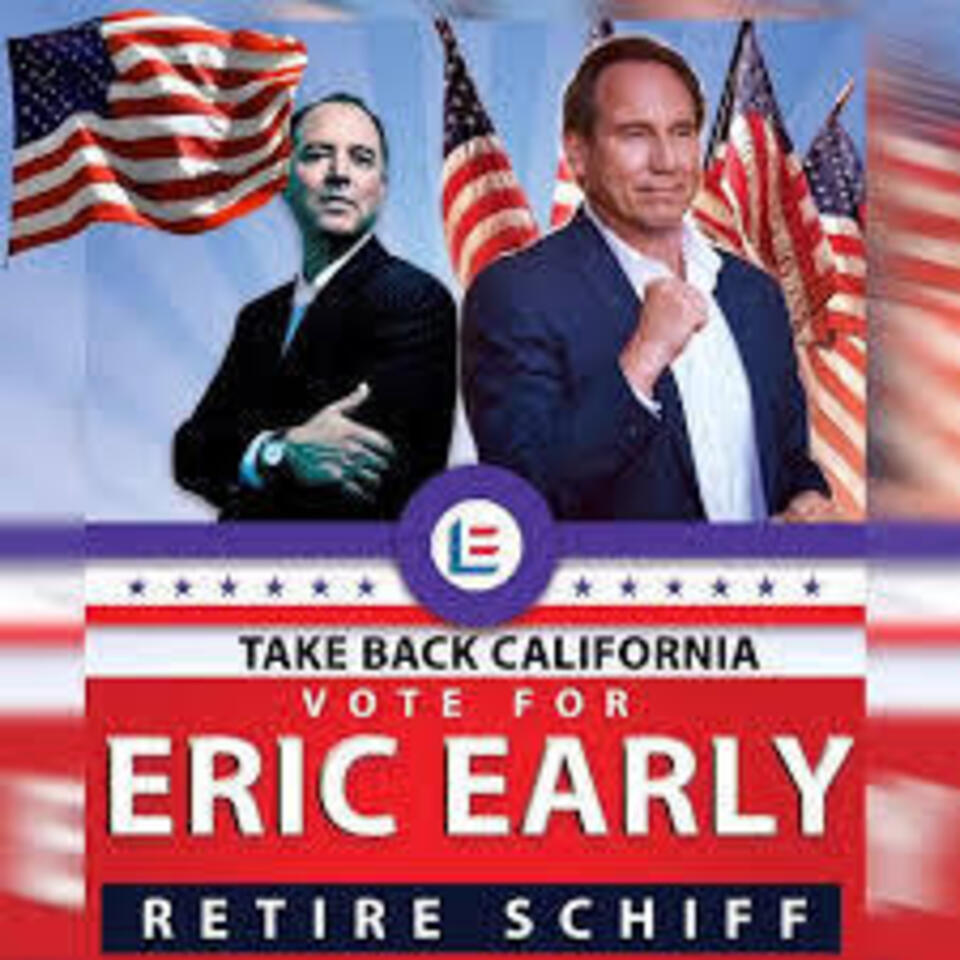 For 25 years, Eric has fought in the courts to help people stay in their homes and help job creators, businesses and innovators succeed and stay in California while building his own successful law firm. Eric was a candidate in 2018 for California Attorney General against Xavier Becerra, receiving almost one million votes as a first-time candidate.